Industrial Metalworking Machinery, Used Mechanical Presses & Hydraulic Presses for Sale
Alma Machinery Co., Inc. has the world's largest inventory of late model, quality used presses that have been professionally reconditioned by our experienced used machinery dealer staff. An affordable alternative to buying a new stamping press, a reconditioned used press (mechanical and/or hydraulic) from Alma Machinery is guaranteed, and ready for production. A turnkey used press solution for rebuilt and/or refurbished second hand machinery.
Family Owned since 1948
Experts in the Field (We will find you Exactly what you need)
In-Stock (99% of our Inventory is on our floor)
Affordable Pricing
Fast Lead Time to Production
The Press Works. We sell Presses Reconditioned, Tested & Guaranteed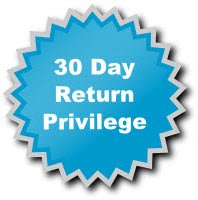 As used machinery dealers based in Michigan and Tennessee, we provide a convenient proximity for our customers. Most manufacturing companies we serve are looking to buy used machinery that they can rely on right from the start. As a longtime used machinery dealer and member of the MDNA and PMA, we understand the value of a used press and the importance of a turnkey reliable machine. Alma Machinery helped supply stamping presses to many different industries over the years including automotive, aerospace, specialized materials, medical & surgical, HVAC, agriculture, military, semiconductor, telecommunications, consumer electronics, appliances, construction, solar, housing and many more.
Alma Machinery Co., Inc.

A Trusted Used Machinery Dealer Since 1948
Call today to speak to a used machinery dealer:
Ann Arbor: (734) 971-8860
Nashville: (615) 369-7788
Email: [email protected]